Azimuth Saga: Salvation Tech Broker Modules & Update 7 Engineered Modules Bug
Azimuth Saga: Salvation Tech Broker Modules & Update 7 Engineered Modules Bug
Greetings Commanders,
The latest part of the Azimuth Saga sees Commanders who have aided Salvation granted access to a permit locked system where Salvation's Tech Broker offers unique modules. This part of the story has been added today (don't worry if you haven't been invited to the system yet, if you would like to be, you'll have opportunities in the future).
We're aware of a bug from Update 7 that has unintentionally increased the effectiveness of engineered modules, including those from Salvation's Tech Broker. We would like to let you know that a fix for PC players is expected soon and we expect to have a fix for console next week. Therefore, the power of these modules (while still a significant alternative to current ones), will be returned to intended levels.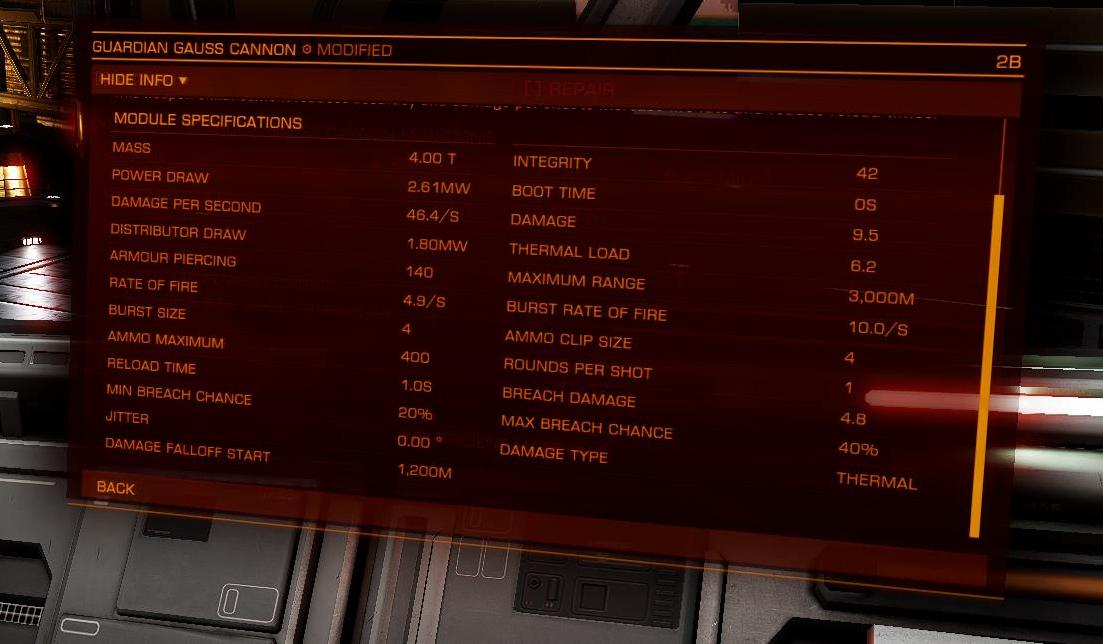 Pictured: the intended stats of the modified Guardian Gauss Cannon which will be effective when the fix is deployed. ​
See you in the black!
O7
Hits: 91