Elite Dangerous Community Schedule W/C 22 November 2021
Elite Dangerous Community Schedule W/C 22 November 2021
Greetings Commanders, another new week begins.
These things really are whizzing by us right now!
Here's hoping you had a good weekend just passed and equally, here's to a strong week of Elite Dangerous shenanigans ahead of us all out there in the Galaxy!
Just to let you know that Zac and Bruce are out this week, so it's just myself, Paul and Arthur in a wing on this side of the curtain.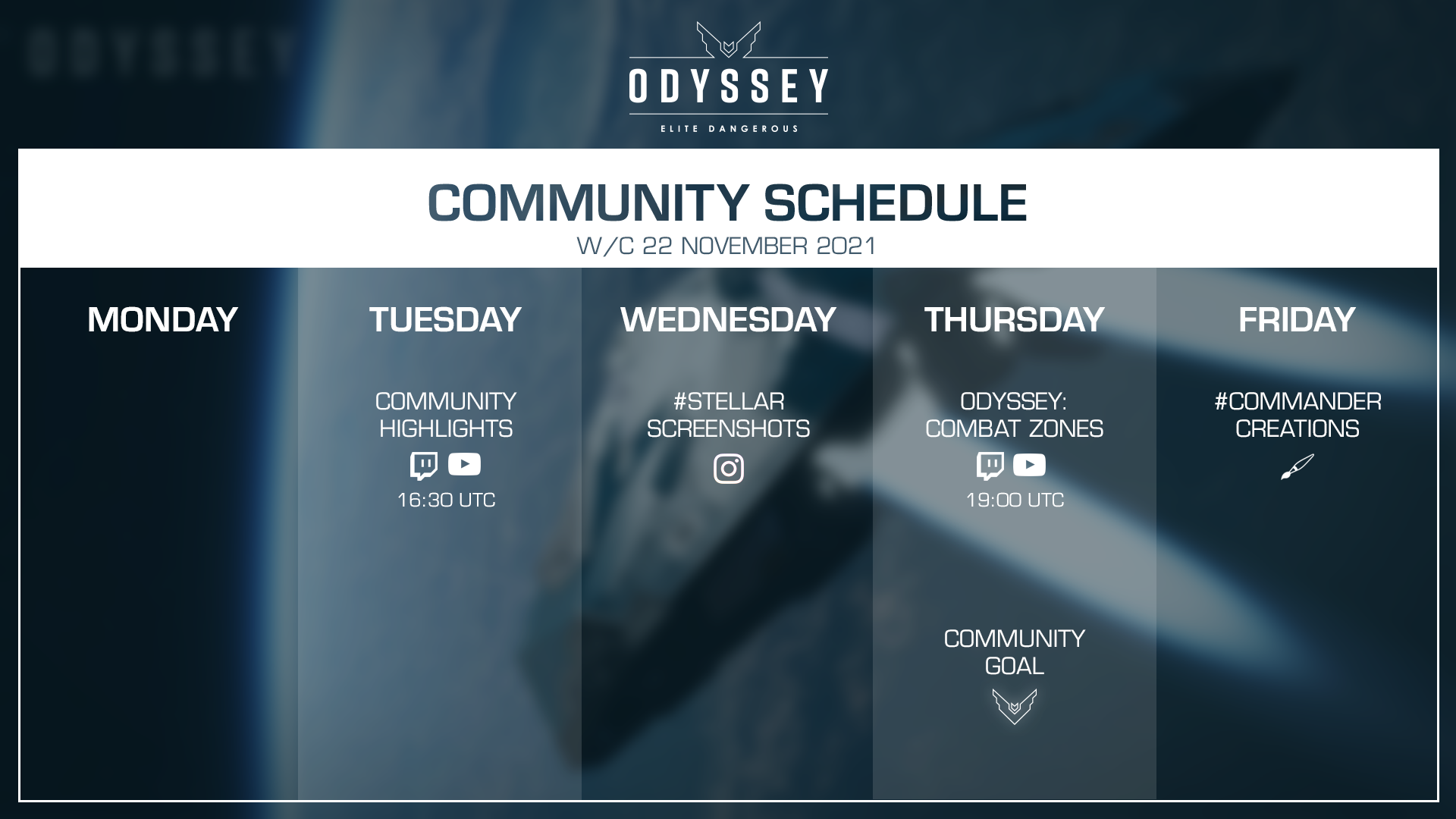 ​
Tuesday
Community Highlights: Arthur & Sally will be getting all excited over the latest and greatest happenings within the Elite Dangerous Community, by sharing a selection of highlights from the past week (if Arf can find the right button – JOKES, ARF, JUST JOKES!).
Wednesday
Stellar Screenshots: Paul could be persuaded to pick out some of the most peaceful, pleasant and potentially pinker toned screenshots to feature in this week's selection of winners…but then again, maybe not. I won't get my…