Elite Dangerous Community Schedule W/C 27 September 2021
Elite Dangerous Community Schedule W/C 27 September 2021
Greetings Commanders,
It's a big week as we reach the end of September! Here's a look at what we have in store: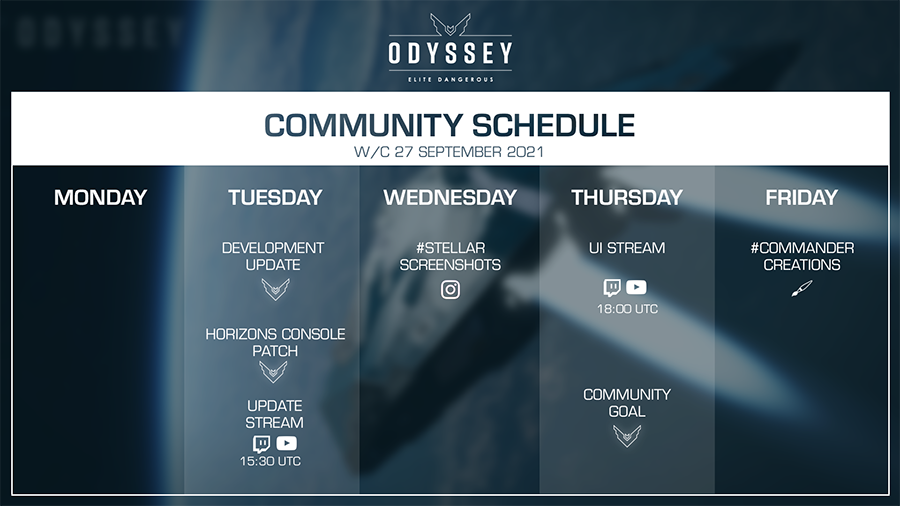 Tuesday
Development Update Post: September's update post will go live detailing features and fixes coming in Update 8 and much more!
Development Update Stream: Arthur and Sally will be talking through all of the details from the monthly Development Update post – don't miss it! Live at 16:30 BST / 15:30 UTC on Twitch and YouTube!
Horizons Console Update: Horizons players on console will receive an update to include several fixes introduced since Update 7 on PC.
Wednesday
#StellarScreenshots: Another week, another selection of inspired in-game photographs! Submit yours for a chance to be featured and win an exclusive paint job!
Thursday
UI Developer Stream: We'll be joined by two of our very own developers from the UI team! They'll give us some…
Hits: 17