Elite Dangerous: Cyber Monday Event is LIVE
Elite Dangerous: Cyber Monday Event is LIVE
Greetings Commanders!
Happy Monday…CYBER MONDAY no less and there's a familiar treat in store.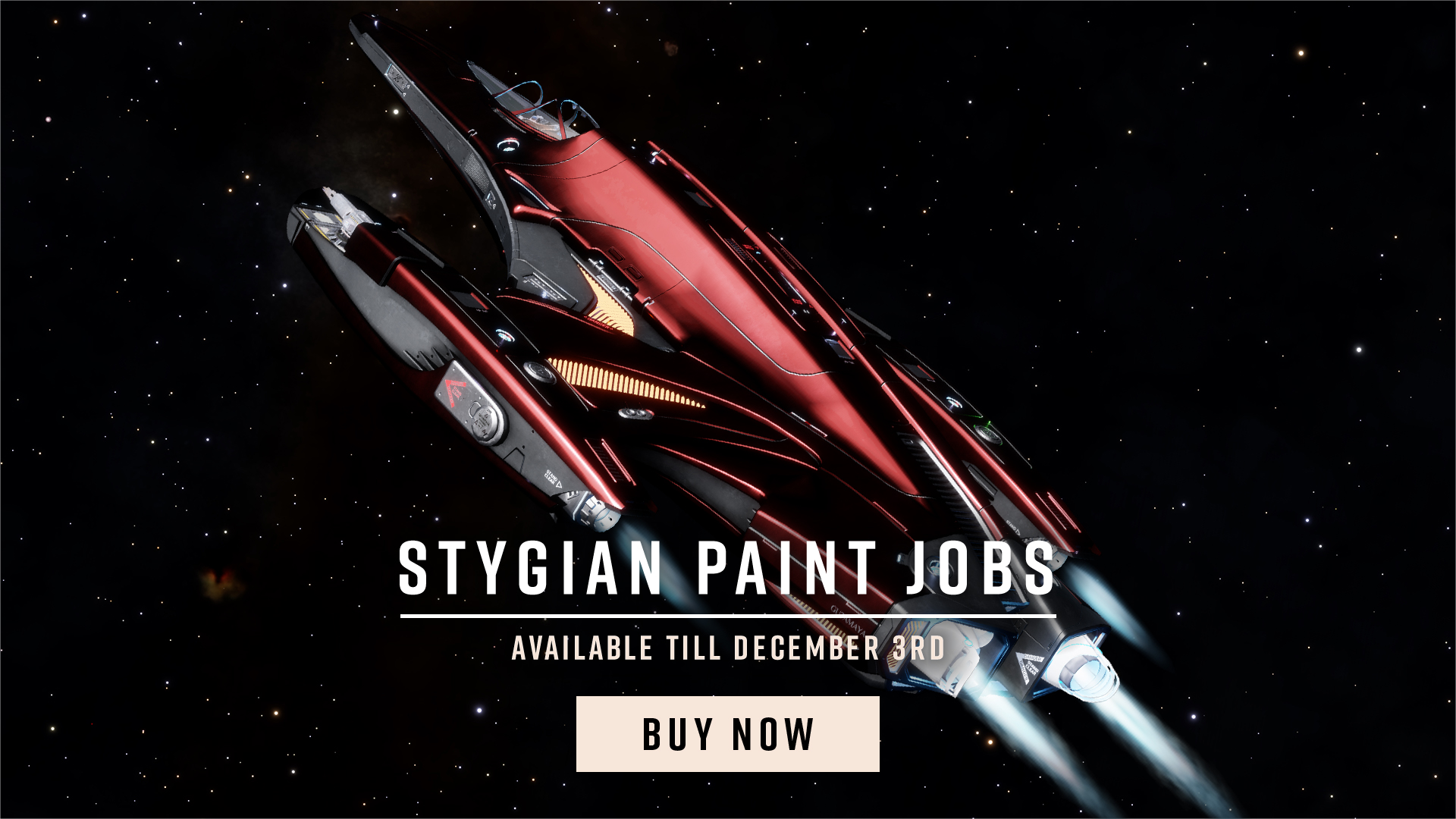 Swooping in to join the fleet of Black Friday offerings from last week, some absolute favourites have arrived – 'STYGIAN' paint jobs for all ships and vehicles are now LIVE as part of our Cyber Monday event.​
For our Cyber Monday event we have:
Stygian Paint Jobs for all ships/vehicles (here until December 3rd).
As a recap to last week…
For our Black Friday event we have the following on offer until December 3rd:
A 50% discount on Ship Kits.
A 25% discount on Suit Customisation.
The release of Midnight Black Paint Jobs for all ships/vehicles.
---
FAQ:
I was really hoping for Midnight Black and Stygian customisation options for my Commander/Fleet Carrier/Weapons. Can we expect these some time?
It was great to see how many of you wanted the…
Hits: 12