Elite Dangerous Issue Report – 16/11/2021
Elite Dangerous Issue Report – 16/11/2021
Greetings Commanders! Happy Tuesday.
It's time, once again, for the latest installment of our Issue Report fly-overs.
Below you'll find the latest Top 20 table, based on your most voted issues in the Issue Tracker. Below that you'll find a bit of a status summary on where we're at with each to set expectations as best possible.
Note: The status and planned release of each issue is subject to change as various factors affect the ongoing development schedule.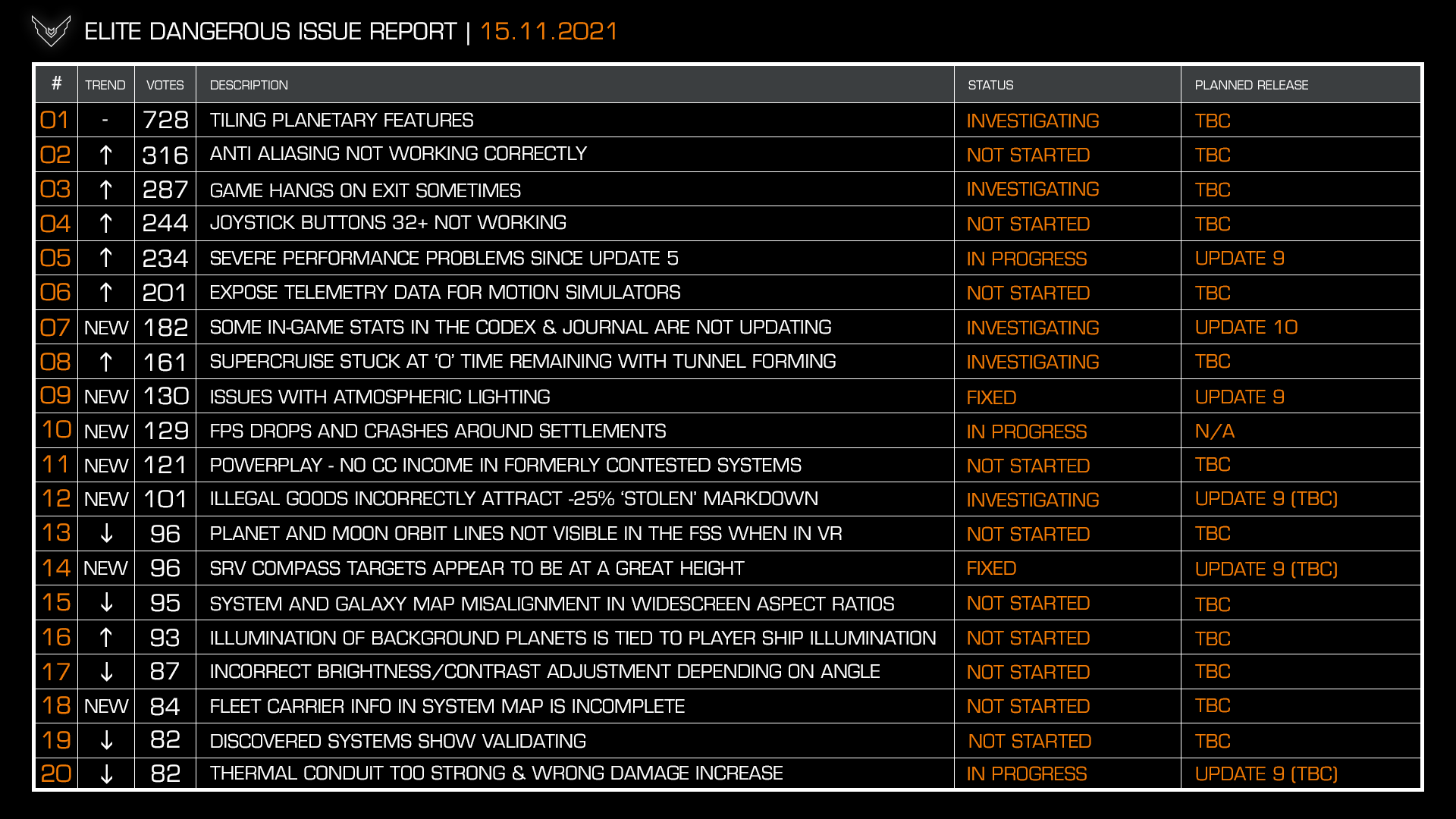 Top 20 Issues
Tiling Planetary Features – Investigation remains ongoing. This is proving to be quite an undertaking to plan and aim toward solving, but the team are still keeping it in their sights.
Anti Aliasing Not Working Correctly – Investigation into further improvements is set to continue, however secondary to performance improvements. To a degree, aliasing has been mildly improved somewhat due to planet texture generation changes, rather than an…