Elite Dangerous: Odyssey | The Road To Odyssey Part 2 – Forging Your Path
Elite Dangerous: Odyssey | The Road To Odyssey Part 2 – Forging Your Path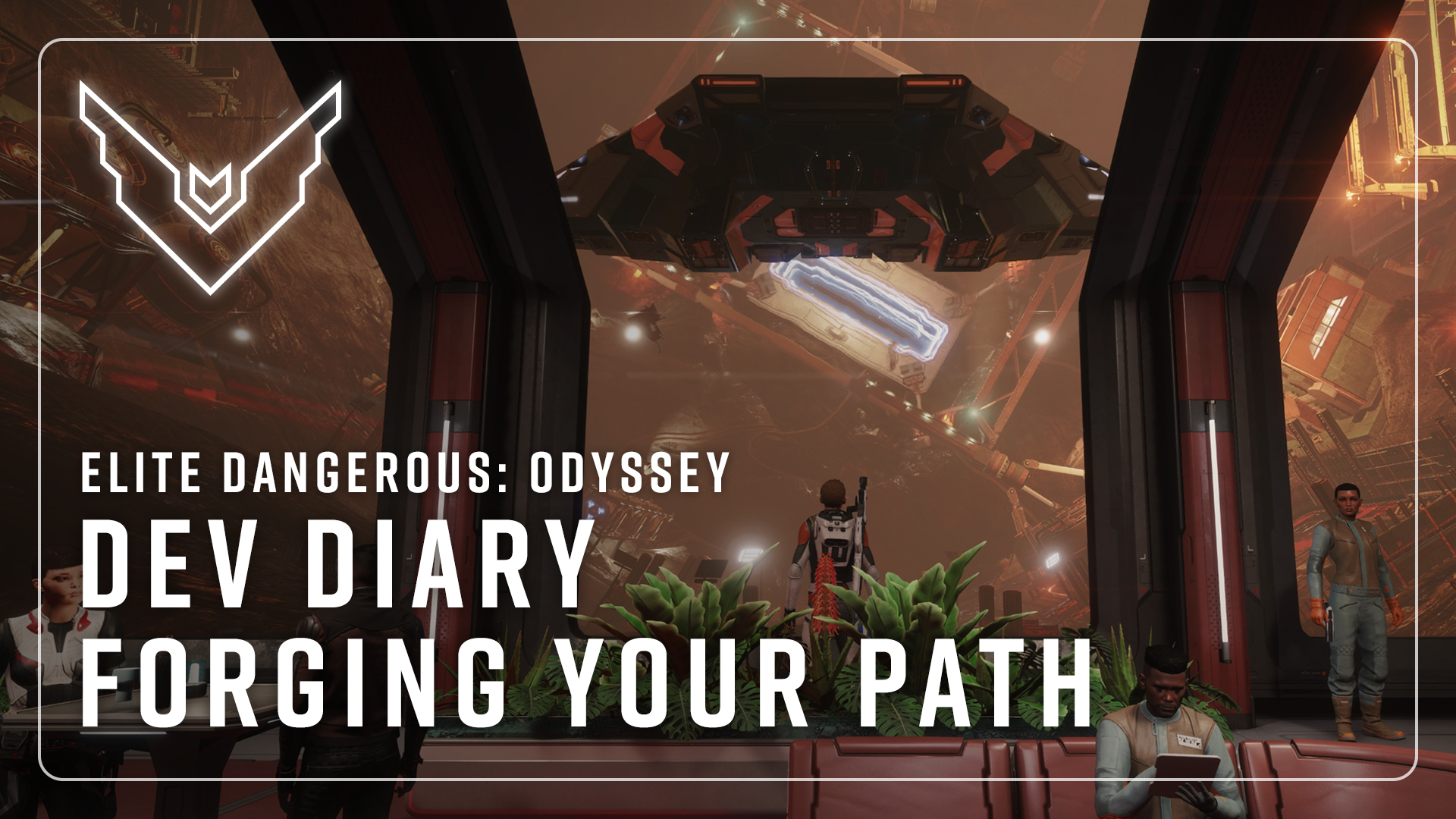 Greetings Commanders,
The first dev diary gave us a look into light atmospheres and breaking new ground with exploration on foot for the first time in Elite Dangerous Odyssey (if you missed it you can catch it here). The second dev diary, 'Forging Your Path' will show how Odyssey's approach to missions, station interiors, spacesuits, and give a taste of how commanders can interact with a vast range of new characters on foot.
On Thursday 1 October we'll bring you an in-depth look into the second dev diary with a Discovery Scanner livestream at 18:00 (UTC) on the Elite Dangerous Twitch channel. Let us know your questions about the dev diary in this thread!
Stay tuned for future…
Elite Dangerous: Odyssey | The Road To Odyssey Part 2 – Forging Your Path